Katie Smith's Wildflower Fruit
We're starting the new year with a brand new collaboration with designer Katie Smith, we hope you'll love this vibrant and colourful collection as much as we do!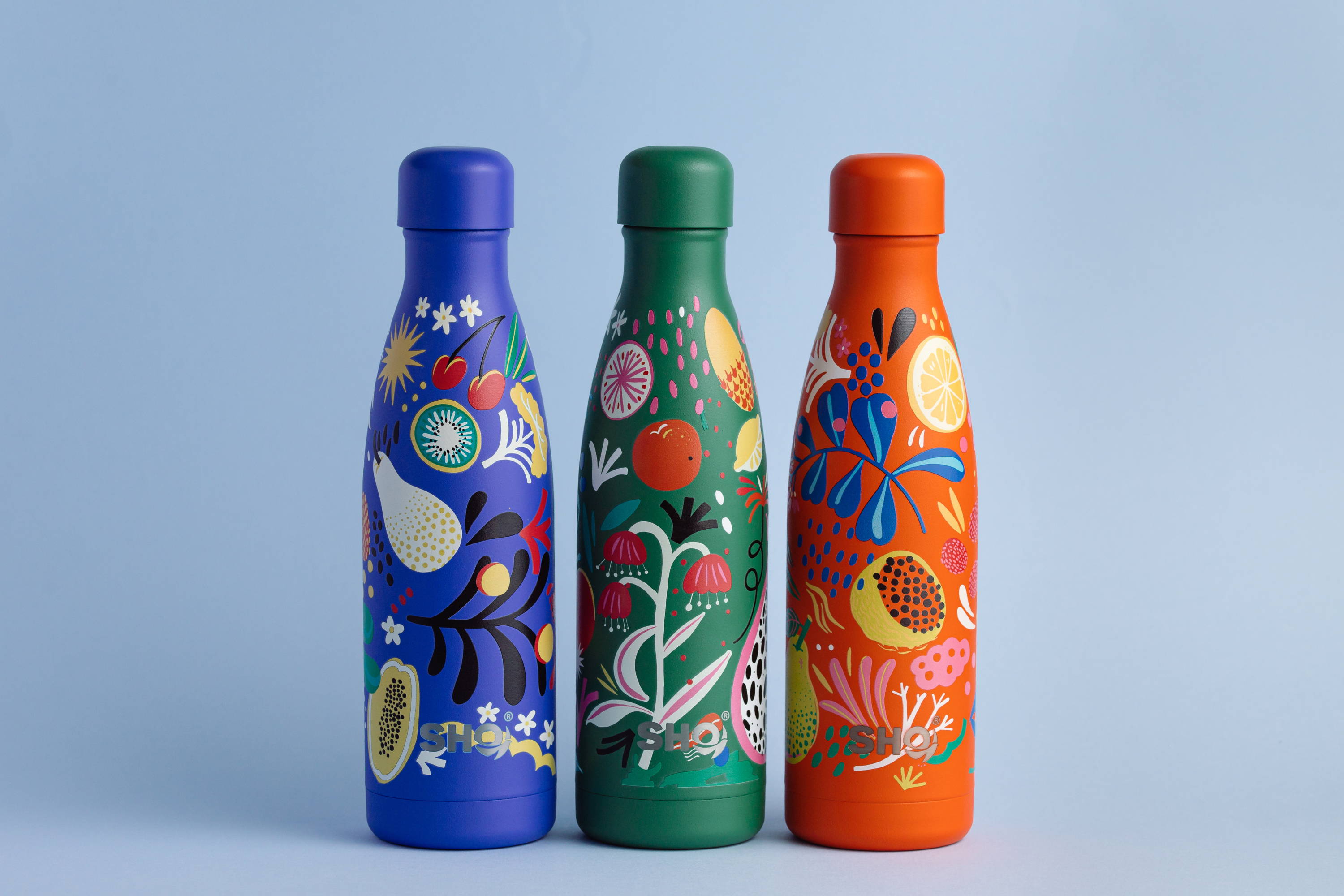 "I've targeted these designs towards positive outgoing people who enjoy bright colours like myself and who are eco conscious about making small changes to make a greater impact."
So, lets see what's in the collection...
We spoke to Katie about the collection...
She said "I think it's so important and crucial that we think about reducing the impact of plastic on the planet, and every small change can make a difference. It's so important that we re-use and recycle as much as we can. I share a lot of the same passions as SHO in raising awareness on how we need to use reusable products instead of single-use items."
Katie's favourite drink to have in her SHO bottle is an Iced Latte, especially in the spring.
We know what to try in ours next 😉
We can't wait for you to grab one of these stunning bottles! Which ones your favourite?