Bronwyn Royce's Bugs and Blooms Collection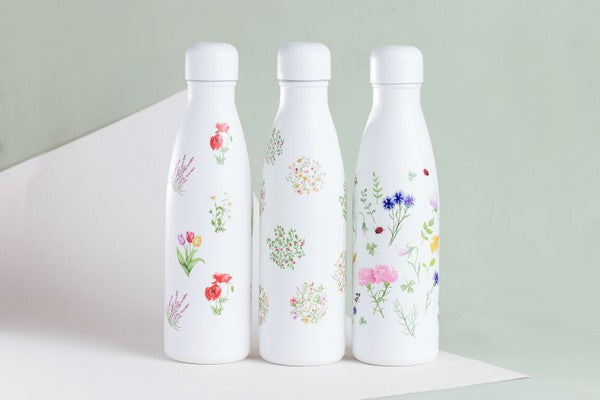 Bronwyn Royce's Bugs and Blooms Collection
We're back with another beautiful Original 2.0 collection with the lovely Bronwyn Royce! Inspired by lovely walks in nature, these bottles have summer written all over them.
We spoke to Bronwyn about her take on the project.
"It has been so much fun using my skills as a miniature watercolour artist for this project. I think the designs will appeal to people of all ages; they are fresh and vibrant and the white background perfectly enhances the tiny details.
I believe it is vitally important that we each do our part to help the environment and SHO's ethos is one I fully relate to. I am proud to be associated with a company which produces sustainable yet beautiful products."

So, what are the designs?
Bronwyn's a sucker for a lovely chunk of lemon in her water - you should give it a go!
We need all three of these bottles - they're all so delicate! How could you only choose one?!