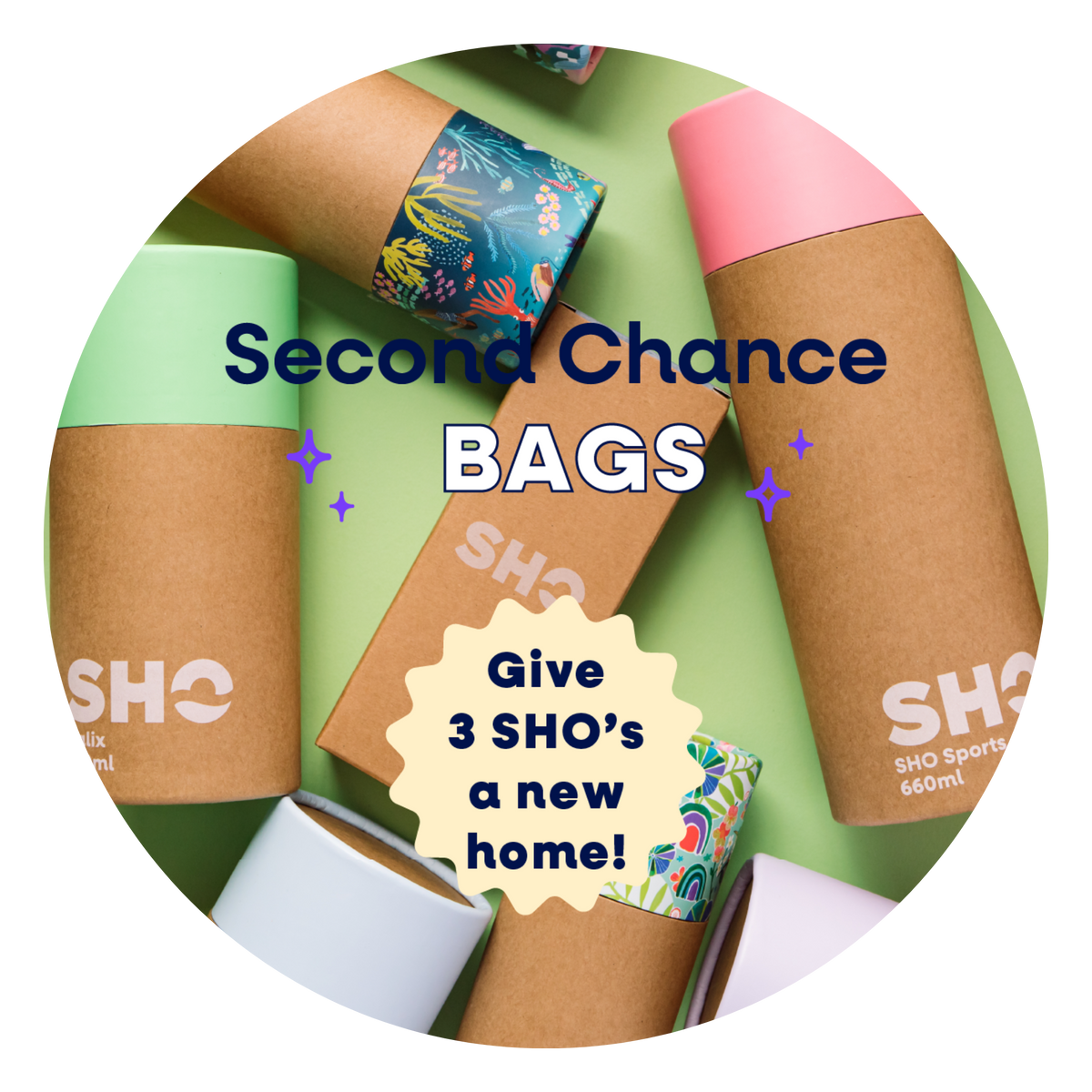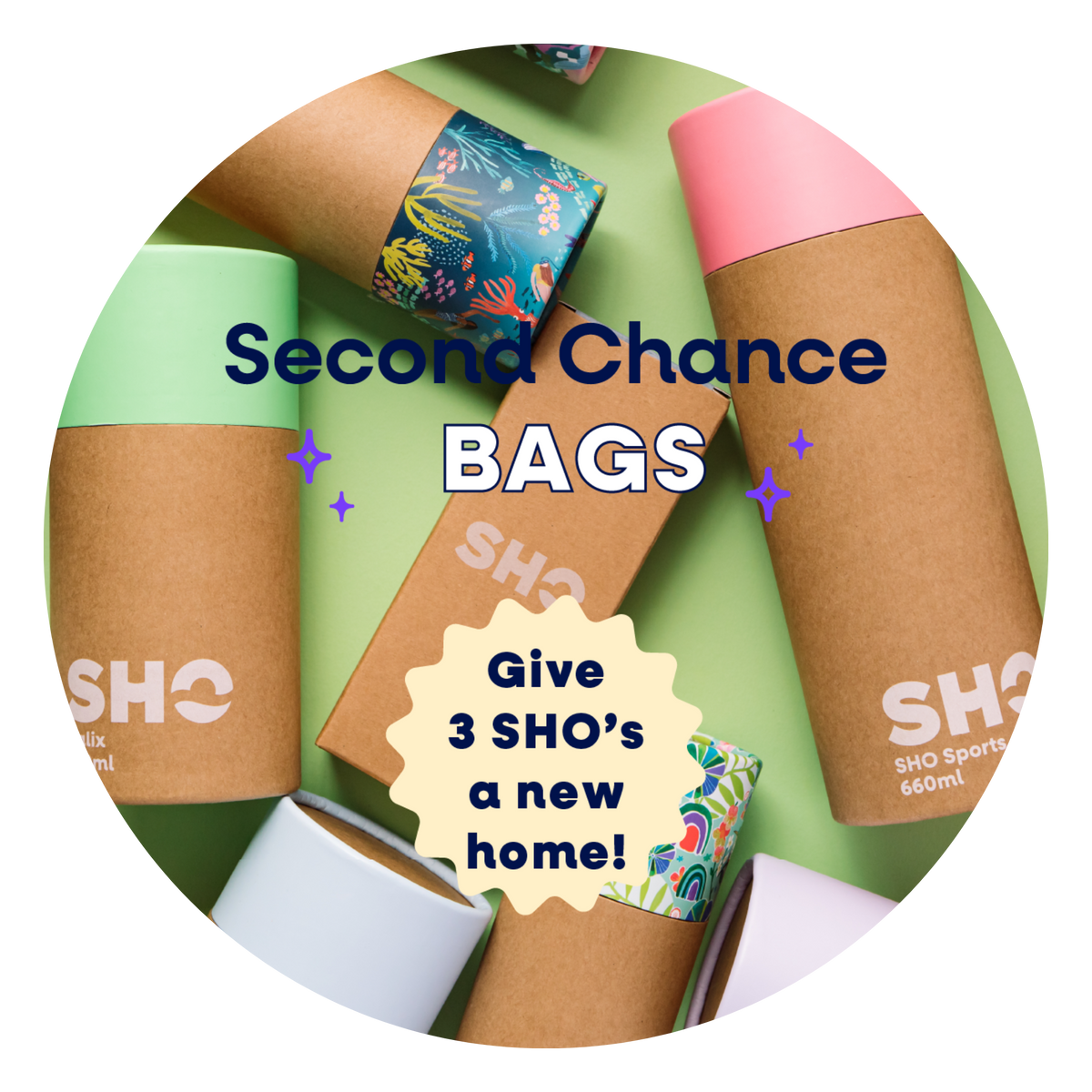 SHO 2nd Chance Bags
Grab a bag of 3 randomly selected SHO seconds (un-used returns with damaged packaging, ex display models, or products with small paint defects).
Too good to recycle, not perfect enough for us to list as new. 3 products included at an amazing price! 
No returns accepted (lifetime guarantee still applicable). Stock added when available.
SHO 2nd Chance Bags
RRP:
Stylish reusables, premium quality, fair prices
Price:
Free UK Delivery Over £15